Revolutionising the fleet
With new capacity for investment, TAP is clearly committed to the reinforcement, modernisation and comfort of its aircraft.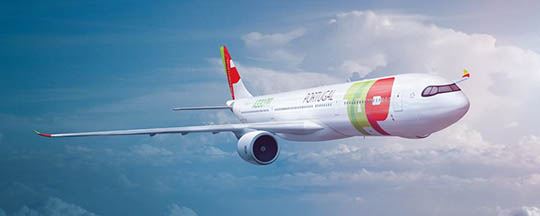 New aircraft
We ordered dozens of airplanes from Airbus, such as A330neo, A321neo and A320neo aircraft, for medium- and long-haul flights, which started arriving in 2018. The world's first A330neo is ours, and our passengers were able to experience firsthand its innovative Airspace cabin.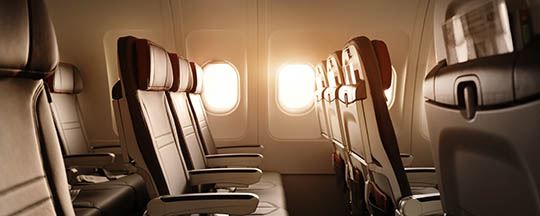 Retrofit of the current fleet
We've refurbished the interiors of our A319, A320, A321 and A330 fleet. The cabin now offers more space and comfort in all classes. Conceived with maximum detail, the new Recaro seats have Portuguese design and the colours green and red reinforce TAP's identity.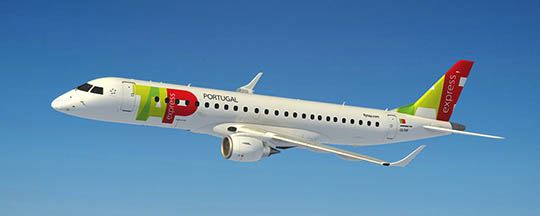 Renovation of the regional fleet
TAP Express operates short- and medium-haul flights. The new Embraer 190 and 195, as well as the new ATR72-600, greatly expand the number of available seats while also providing significant savings in fuel consumption.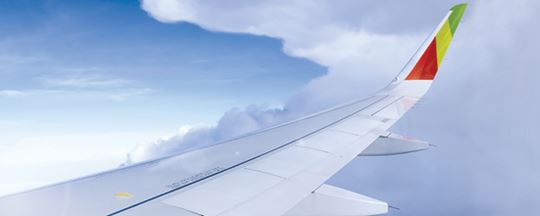 Sharklet retrofit
In 2016 we became the first airline in Europe to install the sharklet technology. These wingtip devices allow for greater efficiency and emissions reduction.
Reaching far beyond
The expansion of our destinations network has been a top priority. In the last two years, we've diversified routes, reinforced the existing ones and launched successful programmes.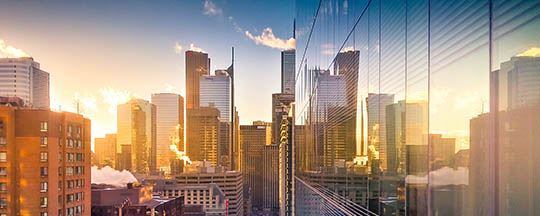 North-american market
With our new A330neo jetliners ready to cross the Atlantic, we have announced in 2018 new direct flights to San Francisco, Washington, and Chicago. These destinations complement our direct flights to New York (JFK and Newark), Boston (Logan) and Miami, as well as Toronto (Canada).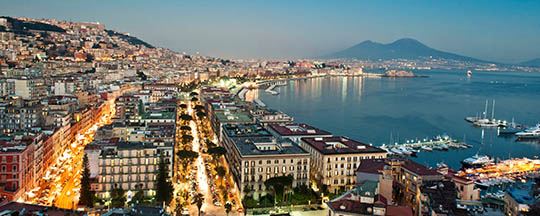 New routes
In 2018 we announced eight new destinations for 2019: San Francisco, Washington, Chicago, Dublin, Basel, Tenerife, Naples, and Tel Aviv. We improved our Northern Europe offer, adding Brussels, Lyon and Munich to our destinations from Porto, and increased the number of flights to New York. Confident in the future, we fly higher and farther.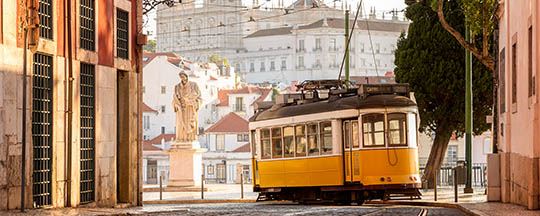 Portugal Stopover
The programme that allows for a stay of up to 5 days in Lisbon and Porto (no additional costs) before continuing the trip has been a strong contribution to tourism in Portugal. Initially designed for trips between the American continent and Europe or Africa, it was extended to all European, intercontinental and domestic flights.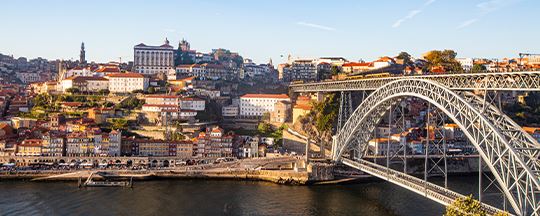 Ponte Aérea
In 2016 we launched the Air Bridge and strengthened the connection between the two largest Portuguese cities. We now have 13 daily flights between Porto and Lisbon, with hourly connections during peak periods. Fully operated by jet planes, this route increases the number of available seats to 220,000 per year - a 50% increase.
Strengthening relationships
Our strategy aims for a service attentive to every need and a close relationship with our clients, providing them with the right tools.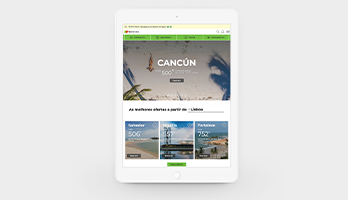 New digital ecosystem
FlyTAP offers a top-notch browsing experience, tailored to all formats, and features a personal area where you can manage everything from bookings to miles. The Portugal Stopover and TAP Corporate websites are also part of this strong investment in digital platforms.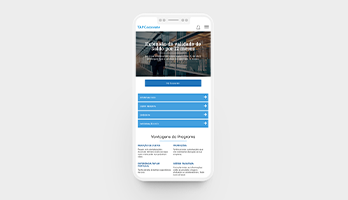 TAP Corporate
The programme for business travellers changed for better. And it wasn't only the website: now, adhering companies earn balance in cash and exchange it for new flights or TAP services. With more functionalities and exclusive campaigns, TAP Corporate is now available in Portugal, Spain, France and the USA.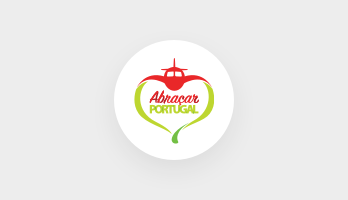 Embracing Portugal
We proudly take on the mission of promoting the country. That is why we baptised the regional fleet with the names of our districts and autonomous regions. We created the Taste the Stars programme with some of the best Portuguese chefs. We have invested in the wine training of our crew and created a new onboard menu to make our passengers' flight experience even more memorable.