28/06/19
TAP Miles&Go has now flexible fares with prices up to 49% lower
TAP wants to offer its frequent flyers even more options to book trips with miles, guaranteeing them more flexibility and more seats. So, today, 27 June, the company has published a new miles table for the TAP Miles&Go Programme.
Booking in advance and being flexible with dates and times will ensure Clients get the best fares, with reductions of up to 49% compared to current fixed fares. The new miles tables have more attractive prices for those who want to use their miles to book a TAP flight, and they are available in every market.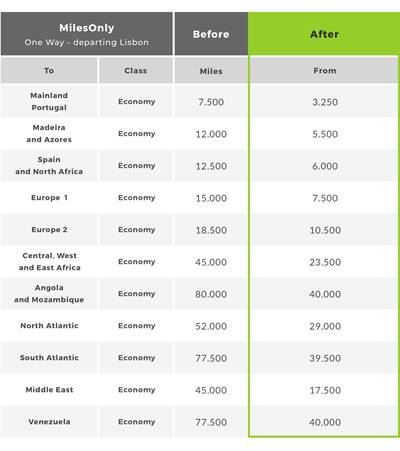 If the Client chooses to travel at peak periods, such as during the holidays or at weekends, it will now be easier to guarantee their place on the flight for a price closer to normal peak fares.